The Ultimate

Rainbow Six: Siege Stats Tracker

R6 Tracker is an in-game real-time tracking solution for your Rainbow Six Siege stats. We calculate your performance to make sure you are on top of the competition.

* R6 Tracker is a Windows PC only app that overlays while you play. Does not work with consoles.

Download Now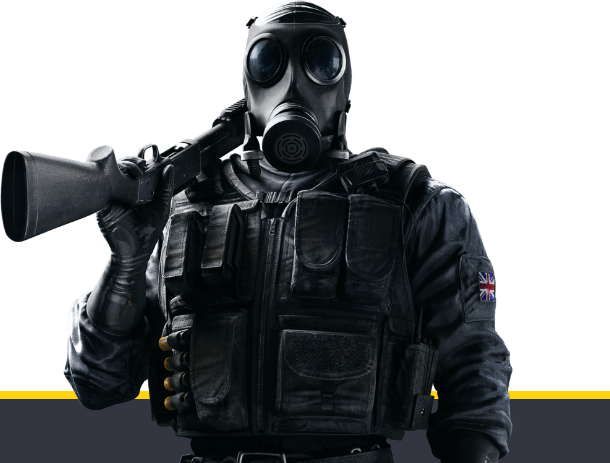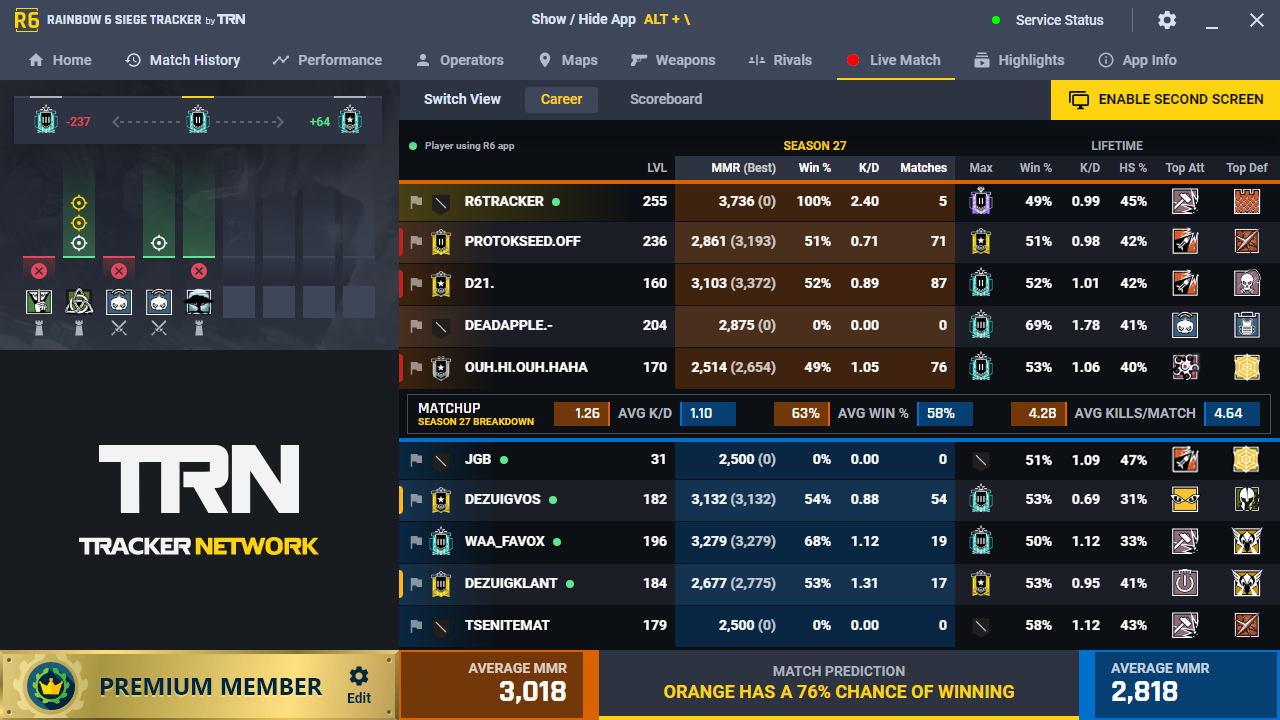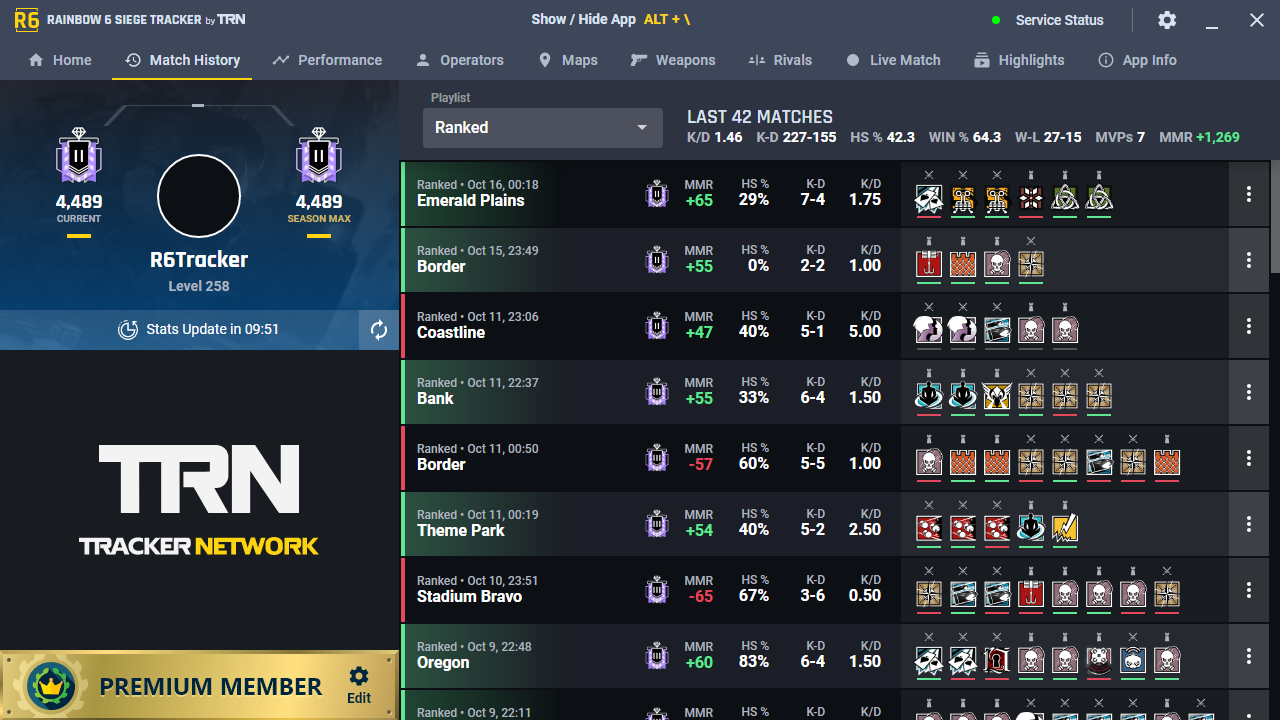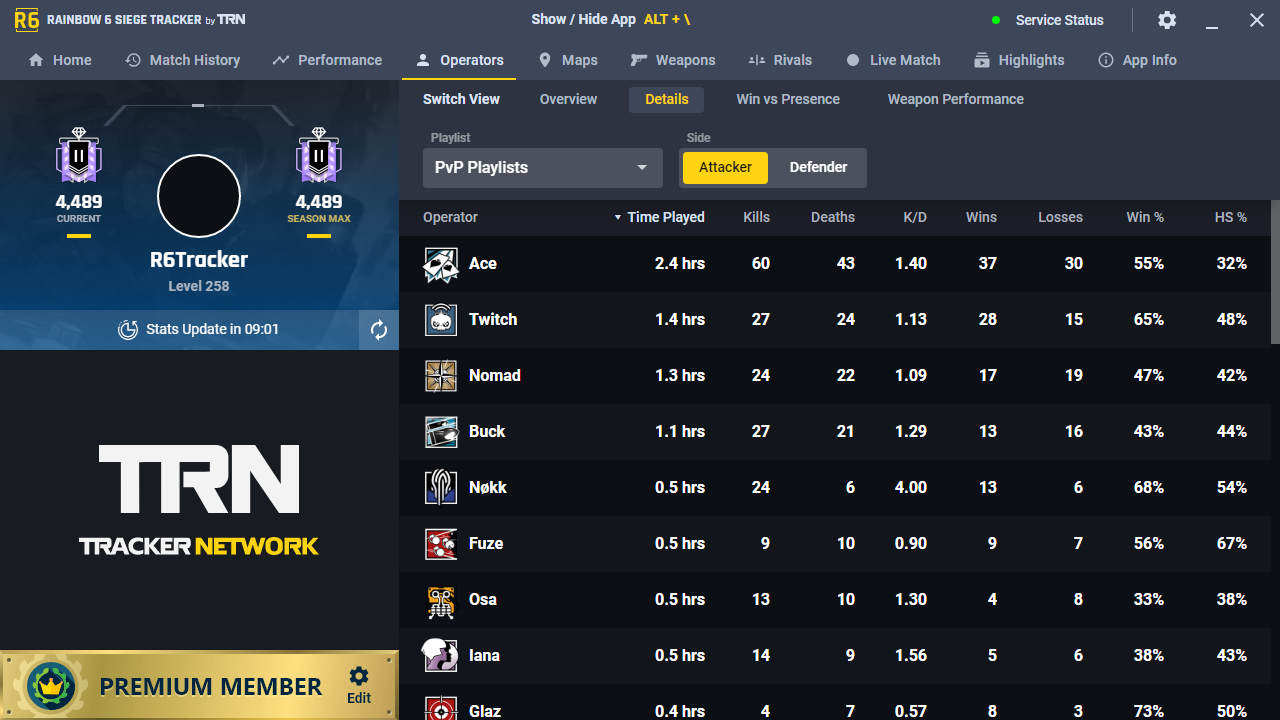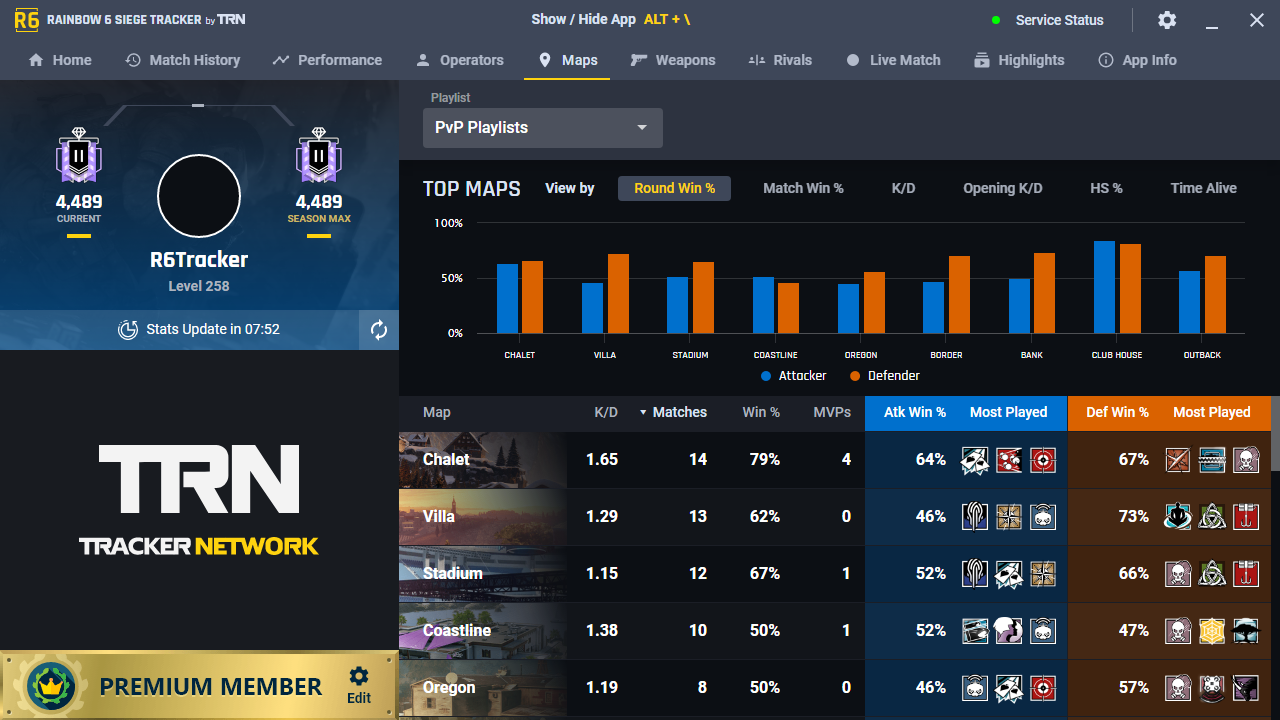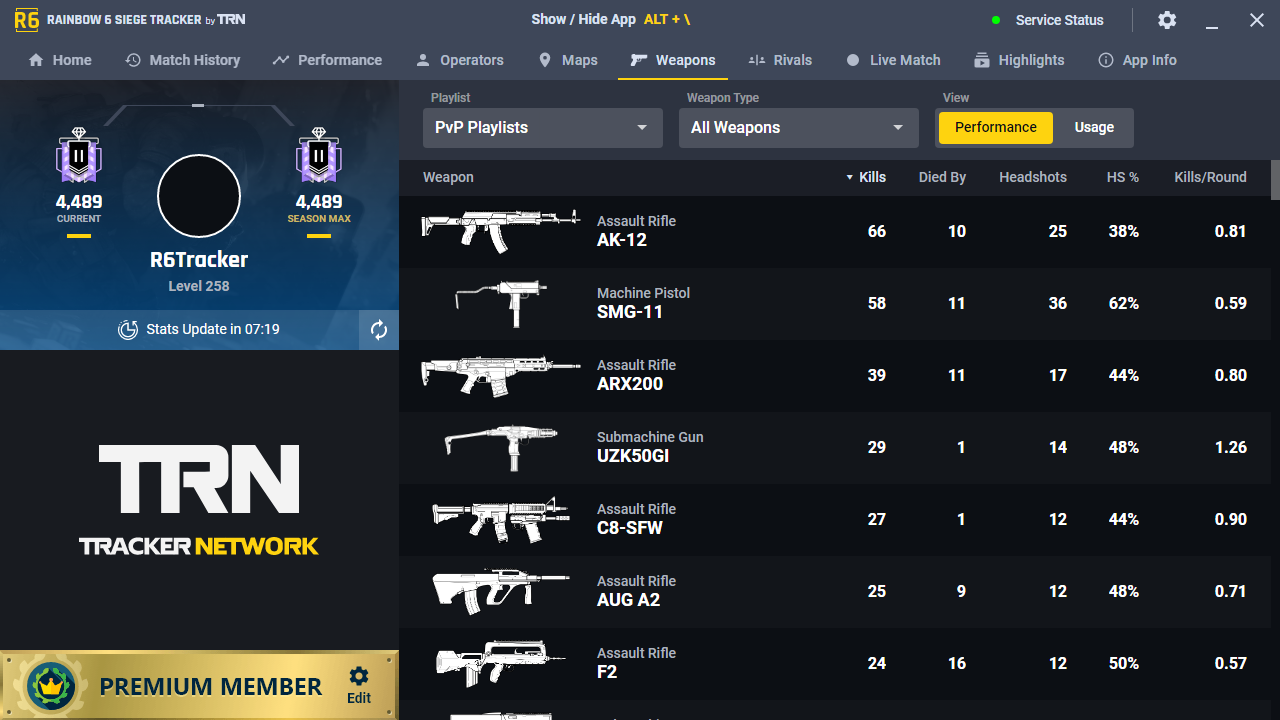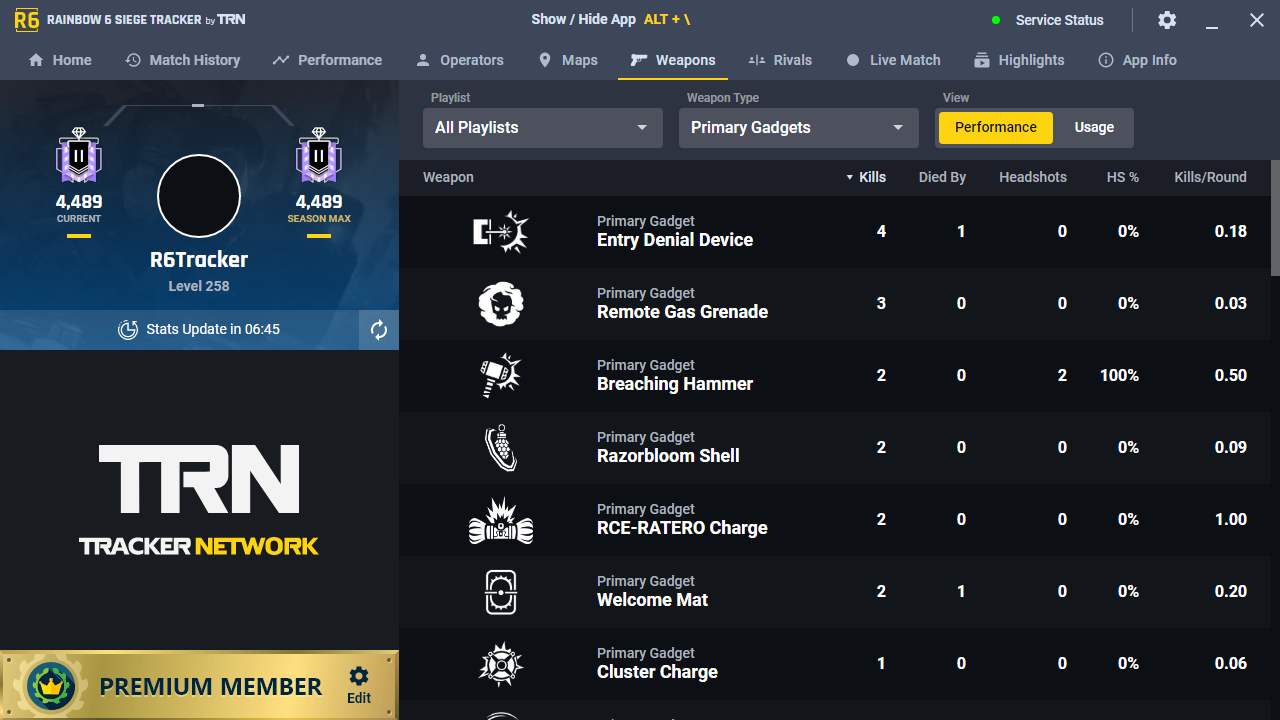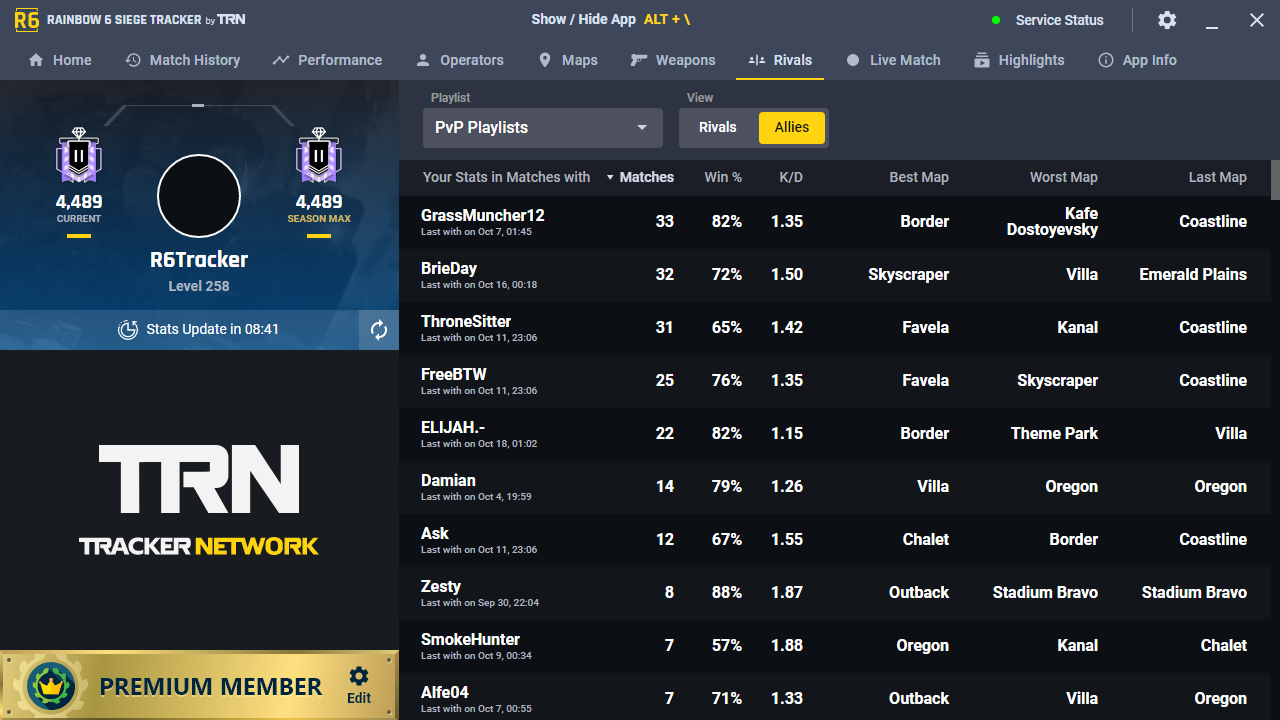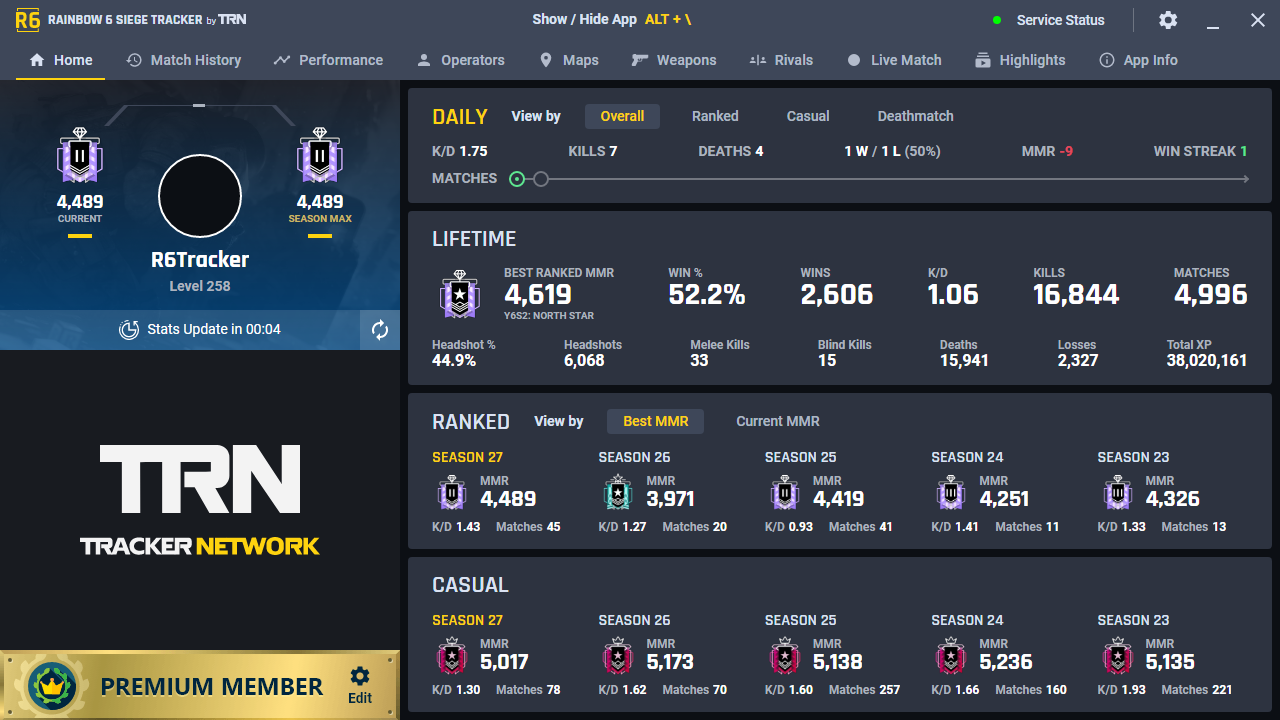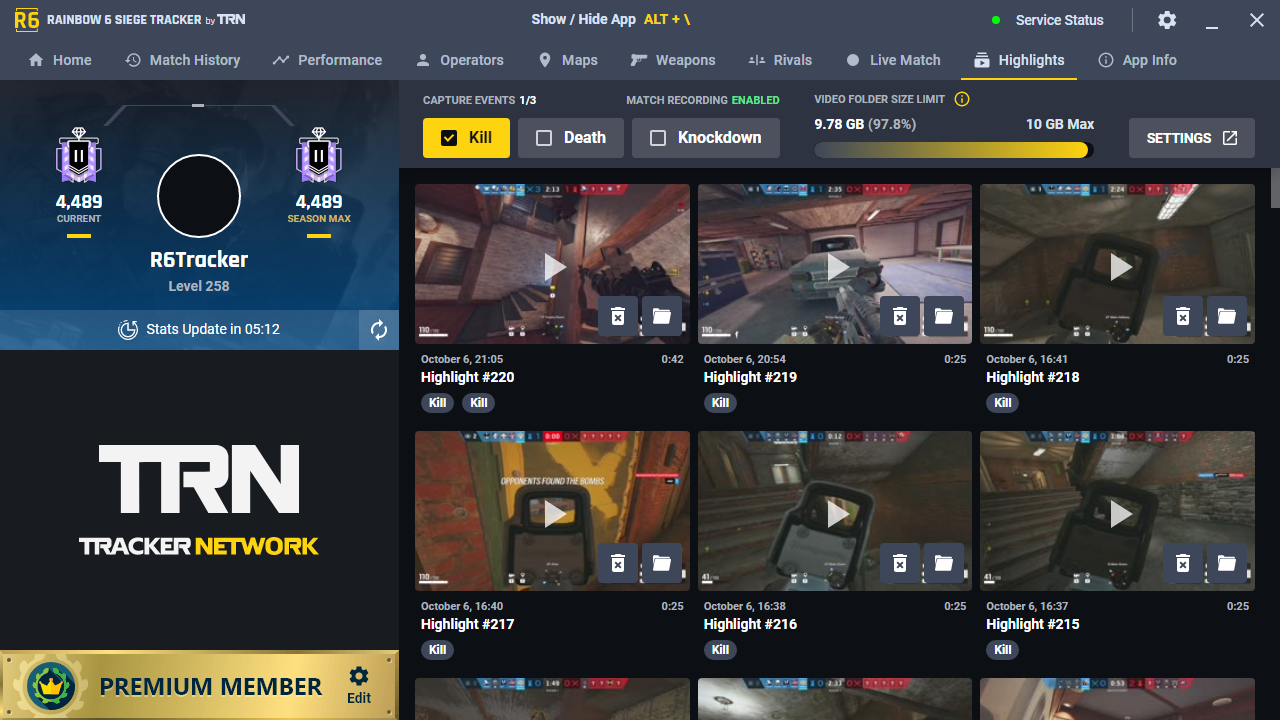 Live Match Scouting
View every player's rank in your current match. Scout the enemy and build your battle plan. R6 Tracker calculates your victory chances, adjust your tactics to the level of opposition you are playing.
Detailed Match History
View all your previous matches at a glance, open up any match for more detail. View the roster, advanced scoreboard, and timeline from each match to understand your impact.
Operator Stats
Unbeatable operator stats. Track your stats with each operator, break them down by game mode and map. Check your performance with each operator's loadout, even how many gadget kills you've received!
Map Stats
Explore a variety of unique stats for each map, break them down by game mode and sides for a better understanding. View your top operators for each map and learn where you need to improve.
Weapon Stats
Exclusive weapon stats. Break your weapon stats down by game mode, operators, performance and usage.
Rivals Stats
Check your stats vs your biggest rivals from each game mode. Ban your weakest map against them upon your next encounter.
Ally Stats
Check your win rates, K/D, best and worst maps with each of your squad mates. See which teammates you need to play more with, and which ones to potentially avoid.
Profile Overview
Gather a quick overview of your own profile, or of another player. Check daily, seasonal and lifetime stats for popular game modes.
Smart Video Highlights
Automatically clip your best moments and share with your friends. Clean and simple, no more overflowing video folder you need to keep cleaning out.
Ready in 3 Steps
Download
The download is secure and FREE for Windows PC users.
Install
A short installation will enable R6 Tracker on your machine.
Play a Match
R6 Tracker will automatically launch and detect your in-game account while you play.
Get the Best in-game Tracker Today
Join over 2.6M Operators already using R6 Tracker
Download Now