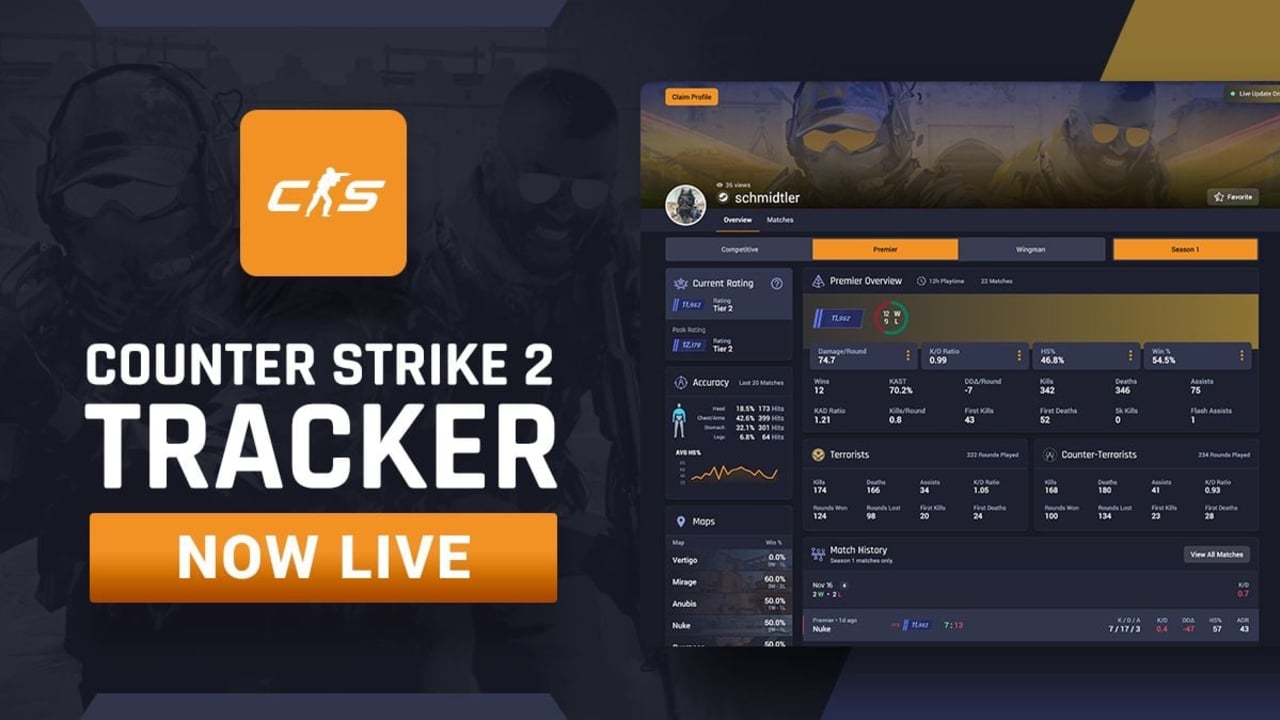 We're excited to announce the launch of our Counter-Strike 2 stats site!
As some of you may know, we offered a CSGO stats site, it offered a basic overview of your lifetime performance. For CS2, we wanted to build something epic; we're now analyzing your match replays so we can offer more in-depth stats that help you improve!
What features are we offering?
At the moment, we're currently offering overview stats, rating/rank tracking, map performances, match reports, leaderboards and more.
This is the first version of our site, we'll be adding way more stats and features. If you have any special requests or feedback, let us know on our Discord!
You're welcome to check out an example profile here.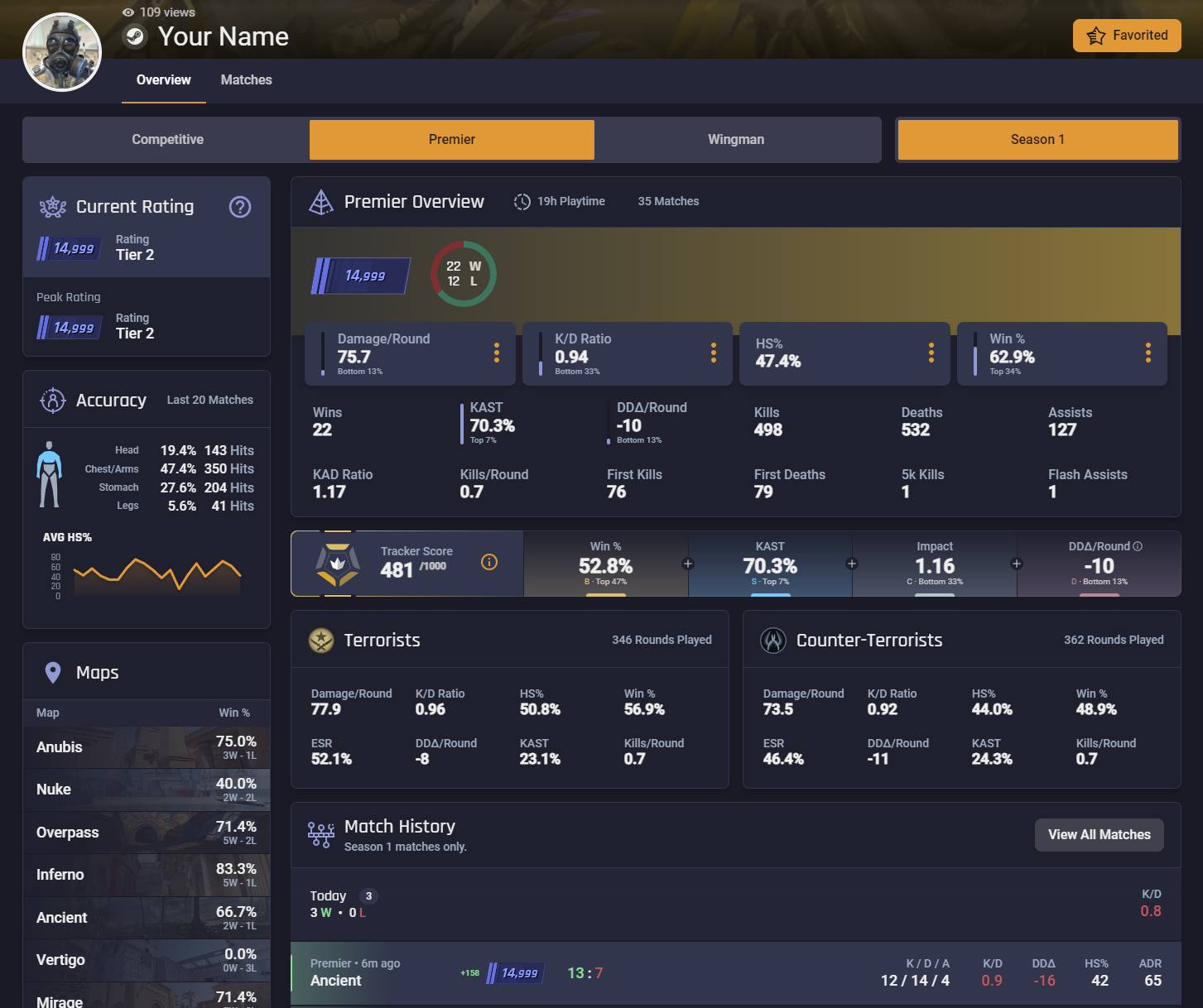 How Can I View My CS2 Stats?
In order for us to generate your Counter-Strike 2 stats, you'll need to give us access to your match history.
This is super simple, head to our CS2 settings page, login with your Steam account, and then enter your Game Authentication Code and most recent Match Token. Instructions are provided for you.
Please note, Valve disabled match replays from 28th Sept - 11th Nov. The stats from matches between these dates cannot be retrieved 😢.
If you're having any difficulties, reach out on our Discord.
What's Next?
Well... lots! There's tonnes of data we're yet to add to the site and in-game app. We'll also be adding support for CS2 in our mobile app! We'll continue to pump out updates and alert you of new stats/features.
Follow us on Twitter, or join our Discord to suggest improvements and stay up-to-date with our CS2 products.
Thanks for checking our site out, we're excited to keep building!
Comments