League of Legends Stats
lol Stats
Check Detailed League of Legends Stats and Leaderboards
North America

EU West

EU East/Nordic

Latin America (North)

Latin America (South)

Oceania

Korea

Japan

Russia

Brazil

Turkey

Philippines

Singapore

Thailand

Taiwan

Vietnam
or
Checkpoint
LoL and Tracker news, updates and more!
View All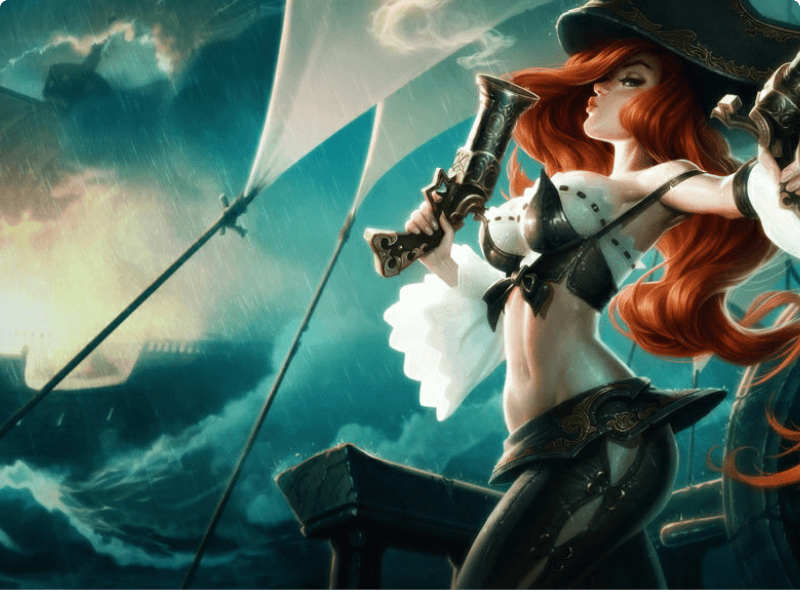 Get a quick glance of global efficiency for all champions in League of Legends. See their Win and Pick Percentages. Insights are based on the global activity of players during the last 7 days.

S

S

S

S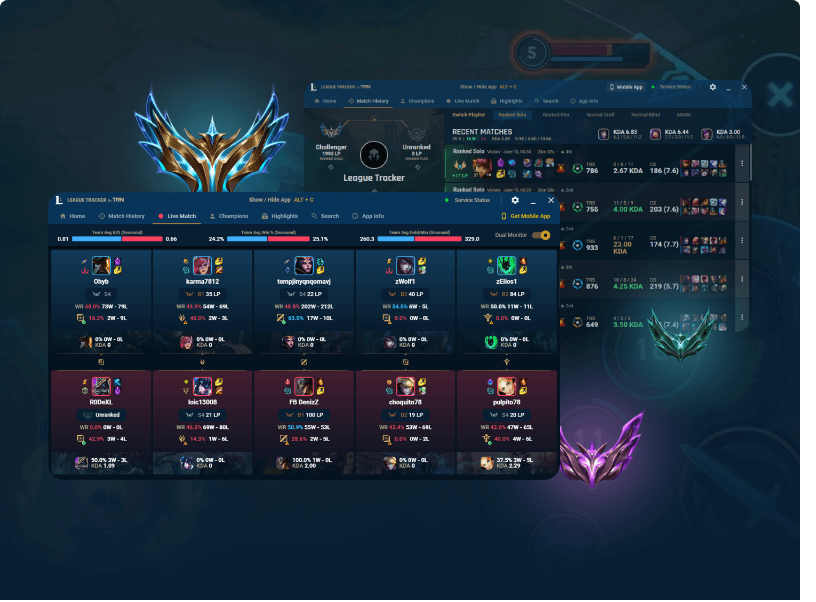 Get the Free In-Game App
League of Legends Tracker is an in-game real-time tracking solution for your League of Legends stats. We calculate your performance to make sure you are on top of the competition.

PC Required. Does not support Xbox or Playstation.
Remove Advertisements
Track ad-free on all of our sites and apps.
Personalized Profile
Stand out from the crowd with a custom profile.
Priority Customer Support
Get priority queue on your support requests.
Get all this and even more when you subscribe annually for as little as
Can be cancelled at any time.
About our League of Legends Tracker
Welcome to
League of Legends Tracker
, Summoner! Find your
League of Legends Stats
using our advanced
League of Legends Tracker!
We have leaderboards for all League stats! Check how you perform with any champion or see how you match up against your opponents. Find your friends or other summoners and compare their performance with yours! Our stats live update as you play so you can keep an eye on how you're doing and look at how you performed each match.