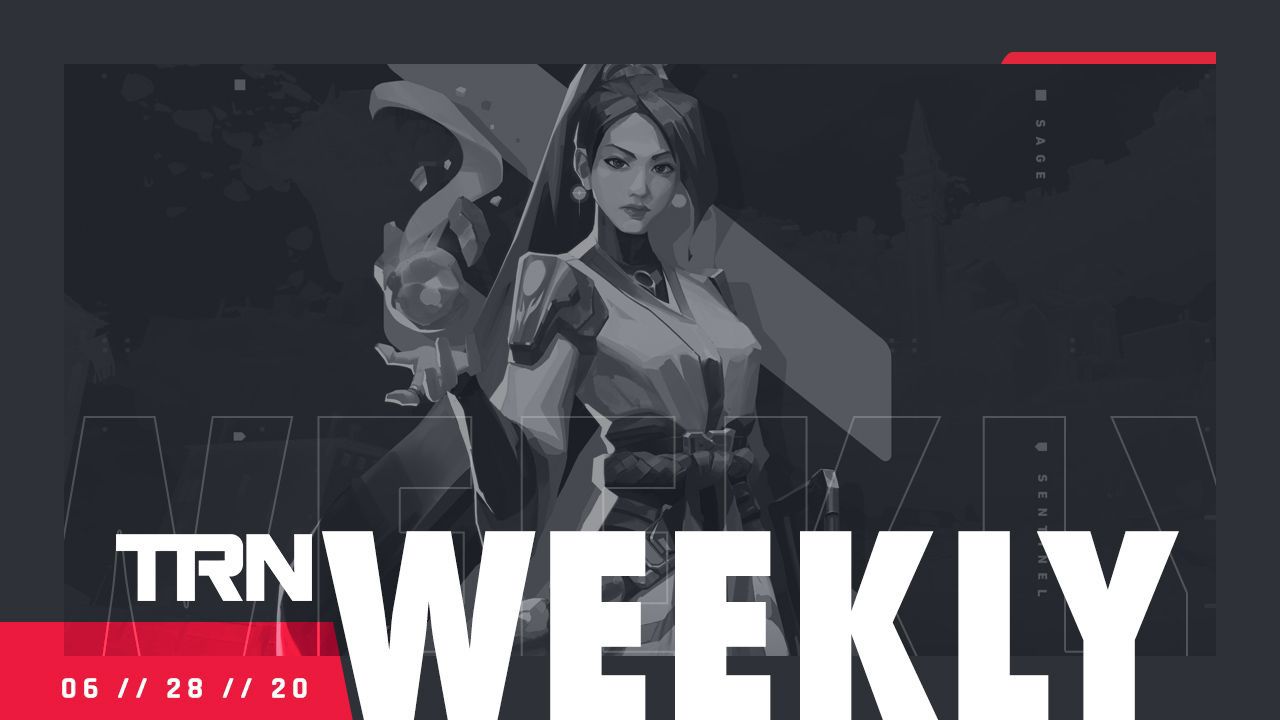 BRING ME MORE! We are working on such a cool reveals starting next week, which I'd love to share with you as soon as we can, but first, we've made significant progress this week as well, let's go! YA
TFT Tracker Match History Design Improvements
Design improvement is now available for the match history in your player profile on TFT Tracker. It's slick and on-point, ready to give you a better overview of your recent matches. Check out a demo profile!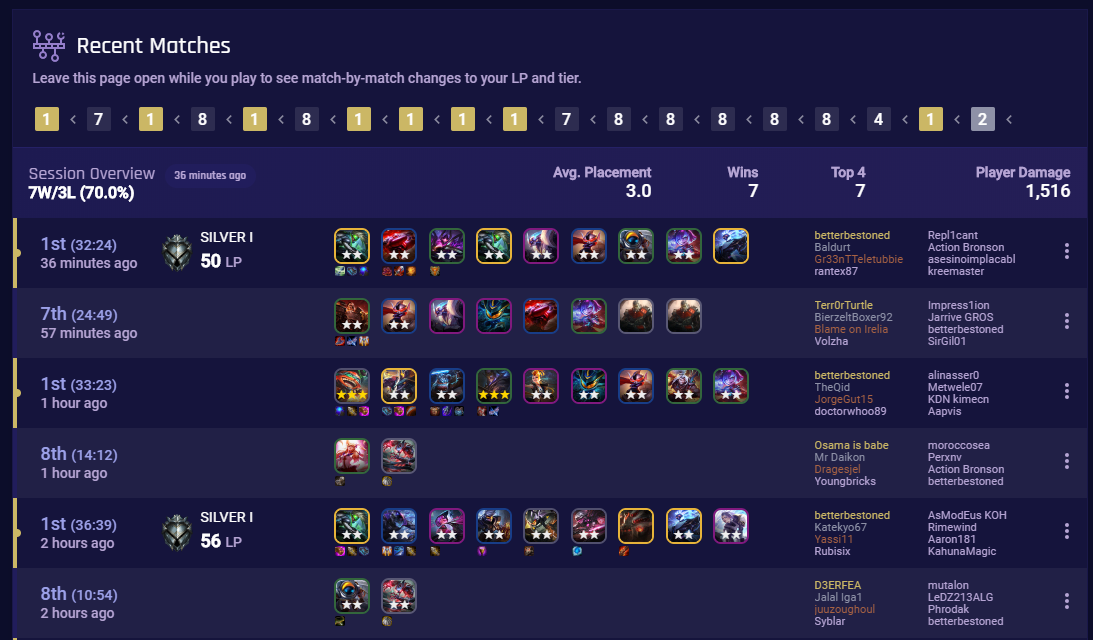 More Valorant Tracker Improvements and Features
There's a lot of new changes to the Valorant Tracker site and app, let's go for a quick round:
Updated personal ranking
Improved design for your main profile page on the site. Check the demo profile!
New design for "Agents" tab in your personal profile
New design for "Maps" tab in your personal profile
Added "Sprays" to the Database
App: Improved match history design
App: Added a new in-game window that will show the current match timeline while the Tab key is being pressed.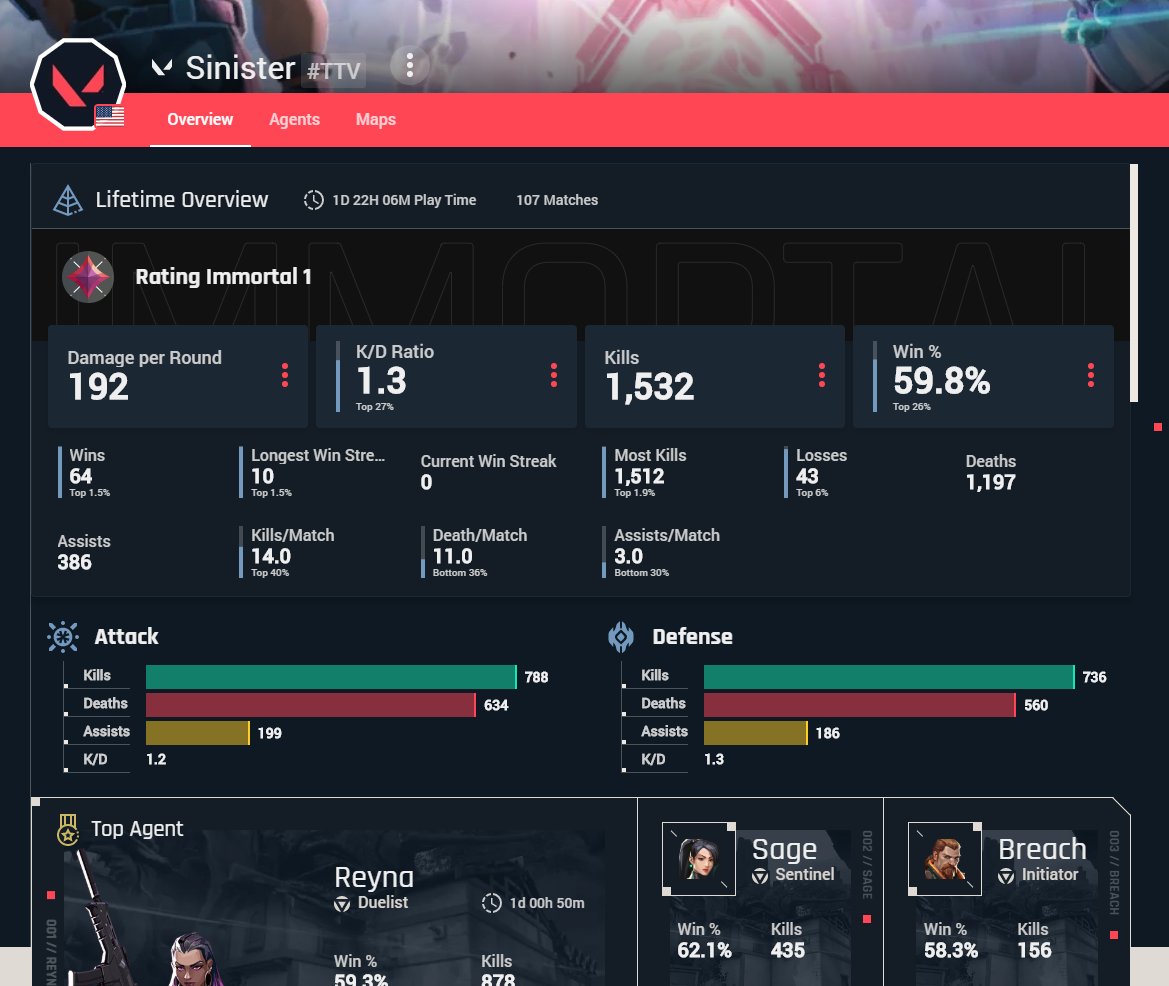 Tracker Pro Announcement
This week we announced the Tracker Pro program, which meant to get content creators and pro players together, to compete, and create original content for you.
We are very excited about this endeavor, and you are more than welcome to introduce yourself to us, so we can keep in touch and potentially work together.
That's it for this week! Share with us your feedback, and let us know what you think! Don't forget to follow us on Twitter and Instagram to get all the latest TRN news, announcements, and data insights.
Comments