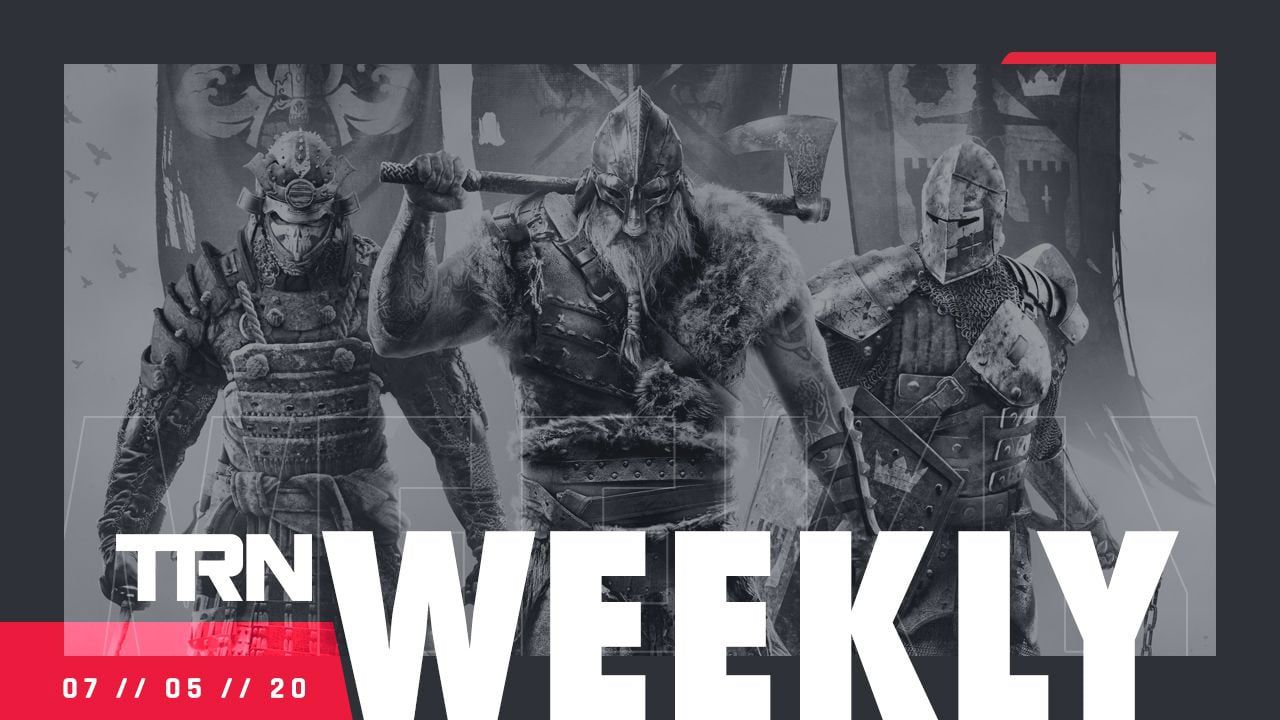 It was an exciting week with the launch of a new website and many more improvements!
For Honor: Launching A New Site
We launched our For Honor site three years ago. It was time for a change. We re-designed and improved it, collected the missing pieces, and made sure that we had all the updated content and relevant stats for you.
We will be happy to hear what you think and if you have any feedback. Since our reddit and social posts we received a lot of fantastic feedback, so thank you, we are happy to hear you love it.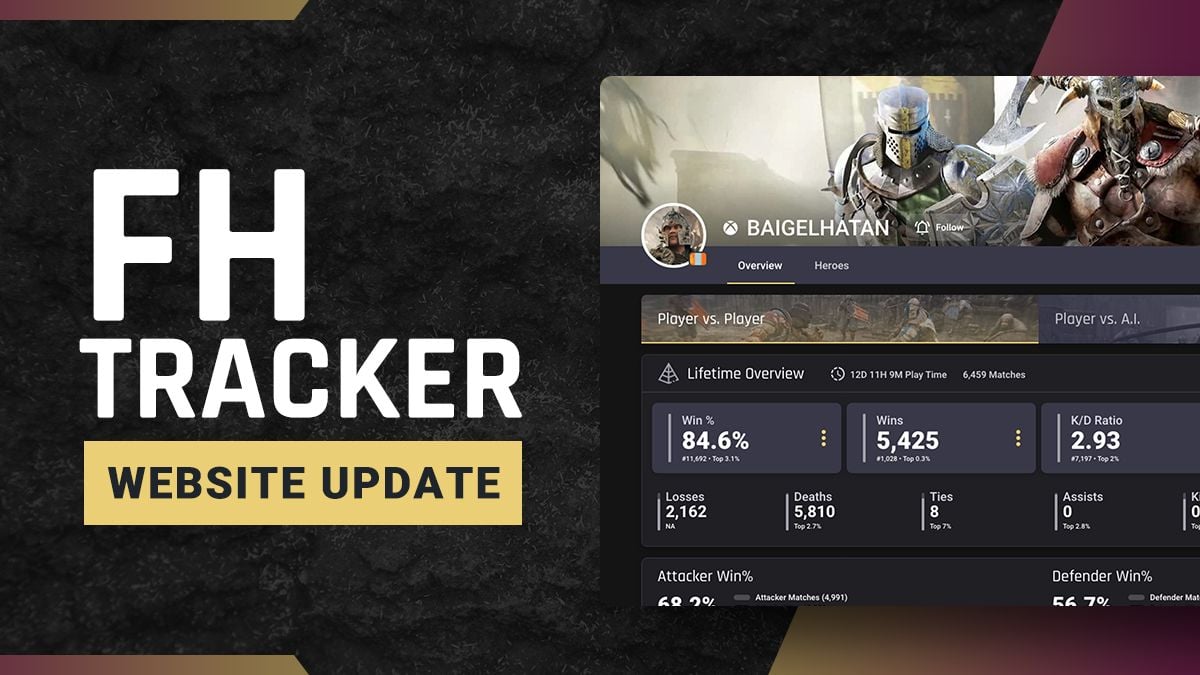 Valorant Tracker App Improvements
We added some new things to our Valorant Tracker App this week, let's get all the details:
Added the "Live Match" tab that shows details on teammates and opponents (only if their stats are available).
Added a new window that reveals lifetime and global stats of a chosen agent during a loading phase.
Updated the home page - it's now your player profile!
The old home page has been re-implemented as a "Performance" tab.
Added average damage in match details.
Updated the design of the in-game timeline.
Added the "Contact Us" button, so you can talk to us!
Supported the competitive mode - We can now tell which game mode you are playing, including competitive.
Updated the first-time user experience.
Fixed an issue when a new match was not available in the match history - thank you for all the reports!
You can get more info and download the app here.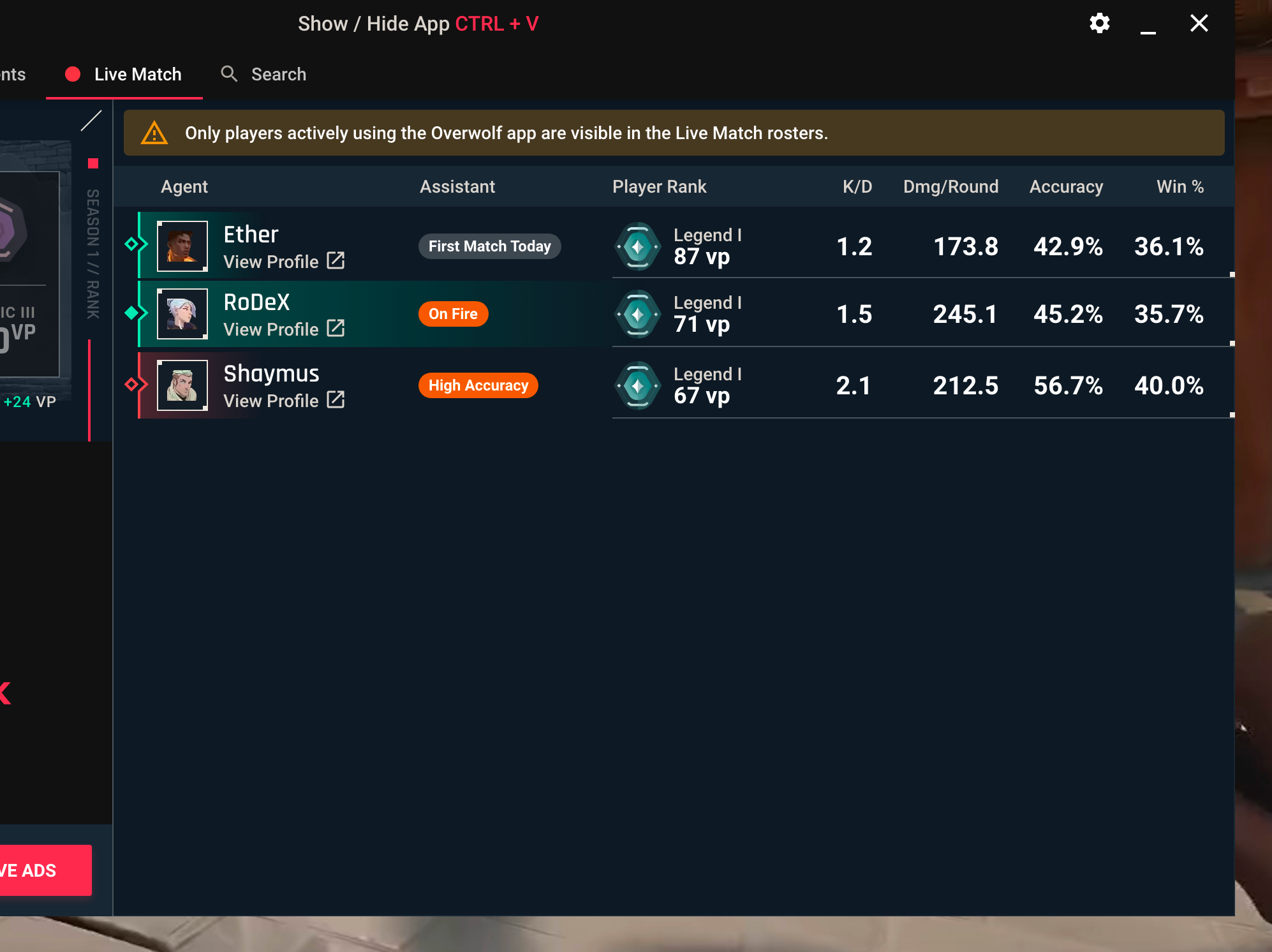 Feedback Forum Is Now Live!
We want to hear you more. That is why we launch our new feedback platform, and we will be happy to talk to you there! We also added an upvote feature, to make sure that we hear you all loud and clear.
Do you have a feature request? Bug? No problem! Let us and the community know, and that way, we will be able to prioritize your requests.
That's it for this week! Share with us your feedback, and let us know what you think! Don't forget to follow us on Twitter and Instagram to get all the latest TRN news, announcements, and data insights.
Comments