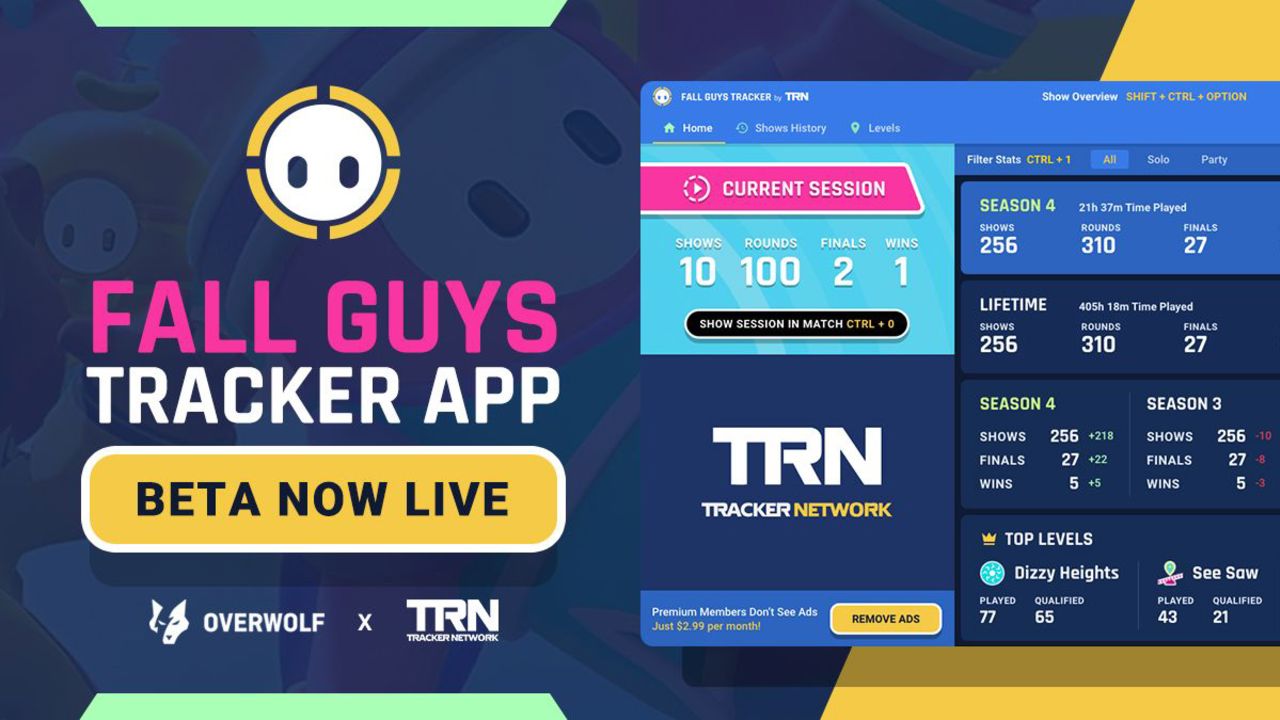 We are working on this one for a while now, because we received so many requests from all of you since the release of Fall Guys!
Today, we are happy to announce that we released the first beta version of Fall Guys Tracker, a tracking solution for your Fall Guys stats on PC!
What's inside?
Player Overview - Track yourself as you play and get your updated stats for your recent shows.
Shows History - Get a detailed report on your final position at any level played during your latest shows.
Levels Stats - How many Gold medals did you get? What is your success rate at each level? We got it all detailed for you.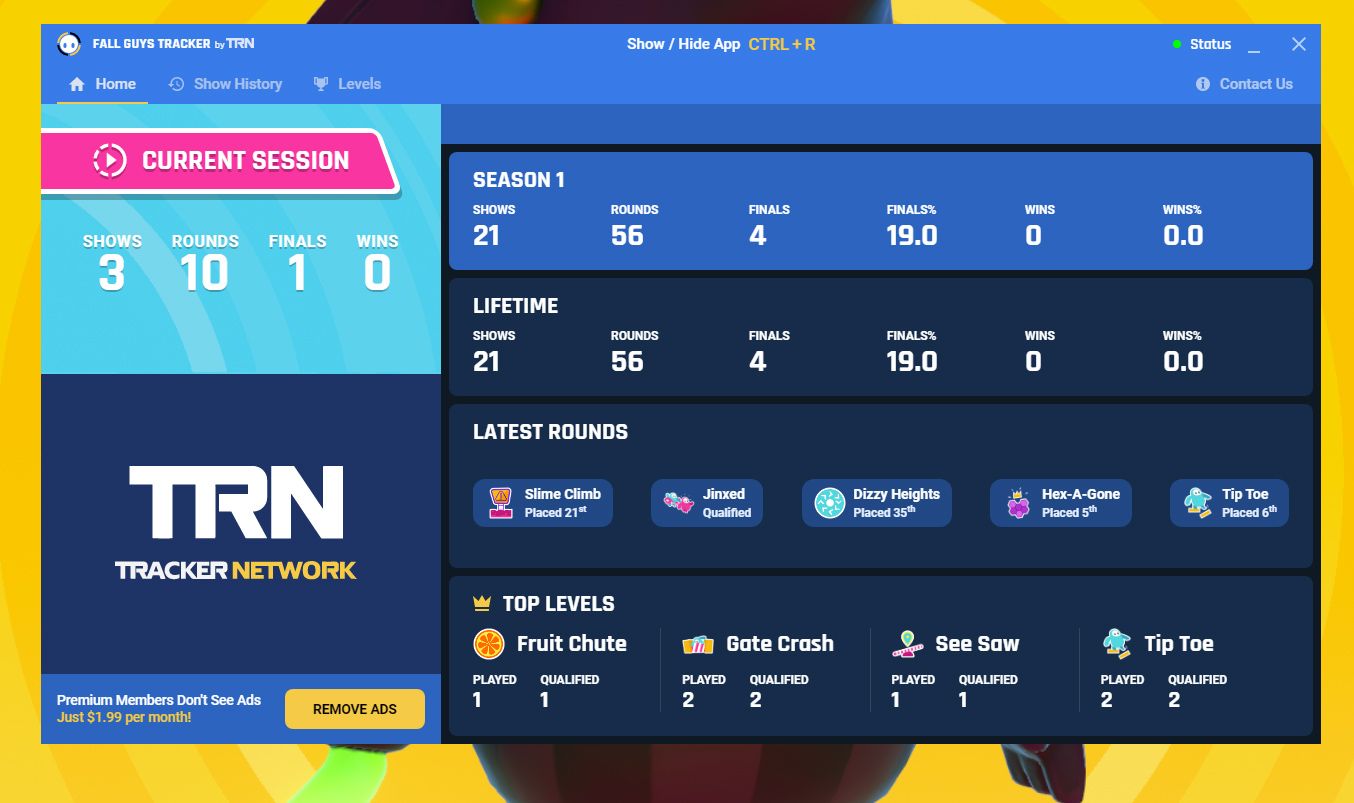 The app is free, and you can download it from here. After the installation, you can launch the game, and the app's widget will show. We will start tracking your stats then.
We'd love to hear you out and get your feedback, of course! Feel free to comment here or tweet us at @trackernetwork.
Comments