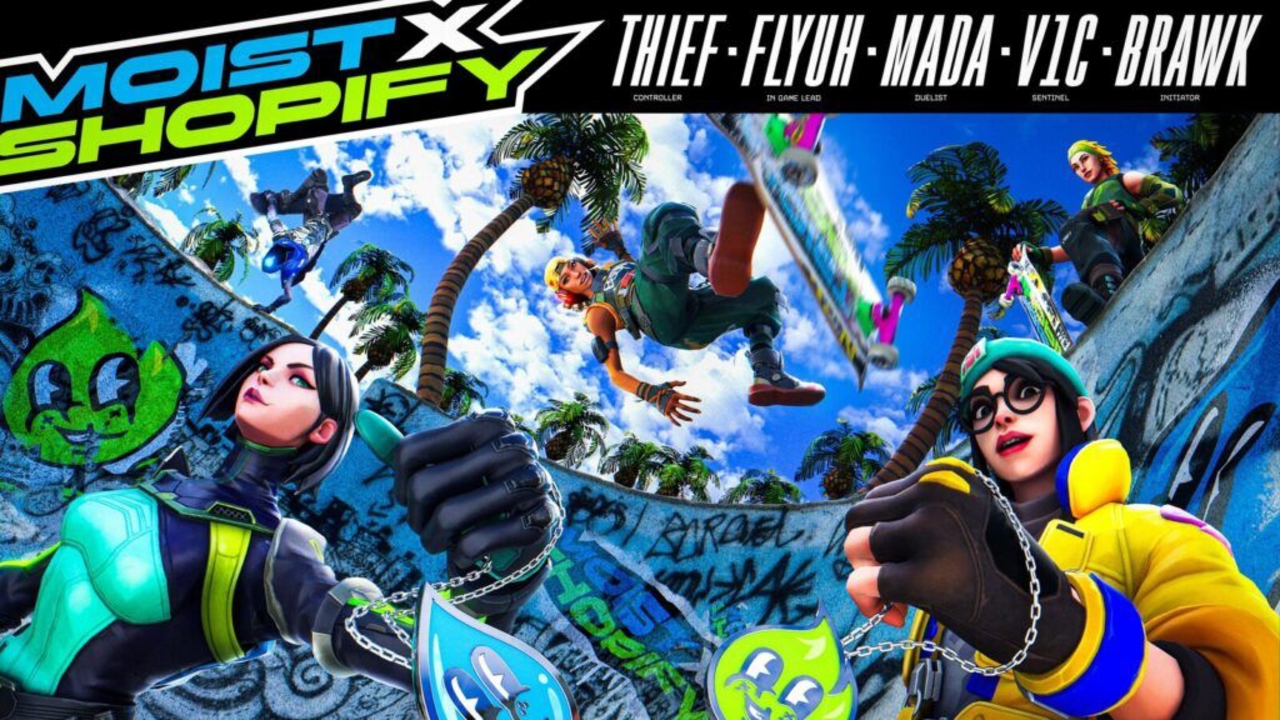 Moist Esports and Shopify Rebellion announced the formation of Moist x Shopify Rebellion (MxS for short), a VALORANT program that will combine the two organizations' rosters, resulting in one roster that features the best of the two teams.
Moist Esports entered VALORANT esports earlier this season. MxM VALORANT secured fifth place in the first split and then first place in the second one, the team failed to make it to Ascension following a loss to The Guard in the Lower Bracket Final in Playoffs. Shopify Rebellion, on the other hand, struggled to show results in both splits. SR VALORANT got last place in the first split and then fifth place in the second one, the team was eliminated by G2 in the first round of Lower Bracket.
MxS VALORANT team will compete in next season's North America Challengers League. MxS VALORANT roster is as follows:
Brock 'brawk' Somerhalder
Xavier 'flyuh' Carlson
Adam 'mada' Pampuch
Brady 'thief' Dever
Victor 'v1c' Truong
Jared 'mac' Schneider – (Head coach)
Chad 'Oderus' Miller – (Assistant coach)
---
Tune in to @ValorantTracker on Twitter for the latest VALORANT News and Guides.
If you're new to VALORANT Tracker, check out your player statistics, ranked and premier leaderboards, and much more on our site!
Before you leave, check out our Valorant Tracker APP to monitor your in-game performance.
Comments