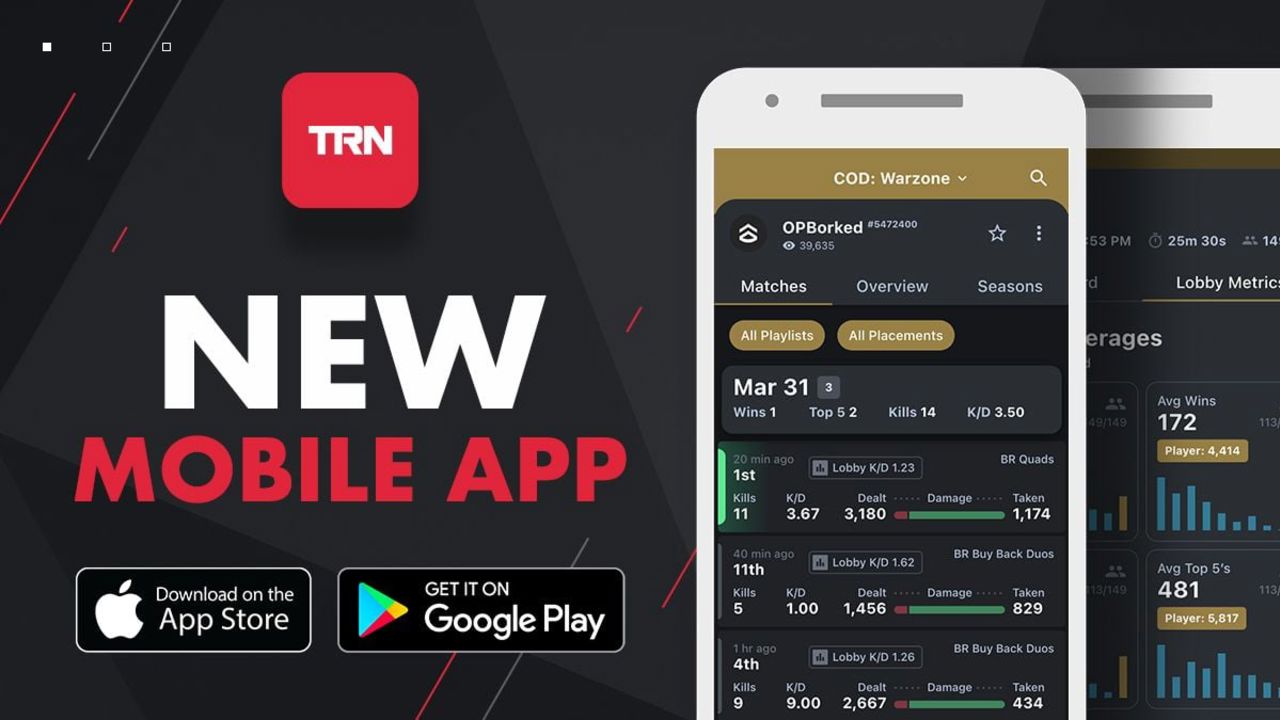 If you've kept up with Tracker Network in recent weeks, you might've heard about the massive efforts that have recently gone into our Mobile App. Today, we've got exciting news for Call of Duty fans, particularly those who are fans of Warzone...
Let's get into it.
Tracker Network App
We've rebuilt our mobile app from the ground up with your favorite features and games. In the latest update, we've added support for Call of Duty: Warzone! This means that you can track your Warzone stats whenever and wherever. Find detailed breakdowns of your latest matches or a lifetime overview of your stats at the tip of your fingers.
Match History
Find your full match history and get in-depth reports on each match. Match reports feature the stats you want, including...
Placement and detailed stats for every player in the match
Lobby average stat metrics, including K/D Ratio and Wins
Filterable and sortable data so that you can easily find what's important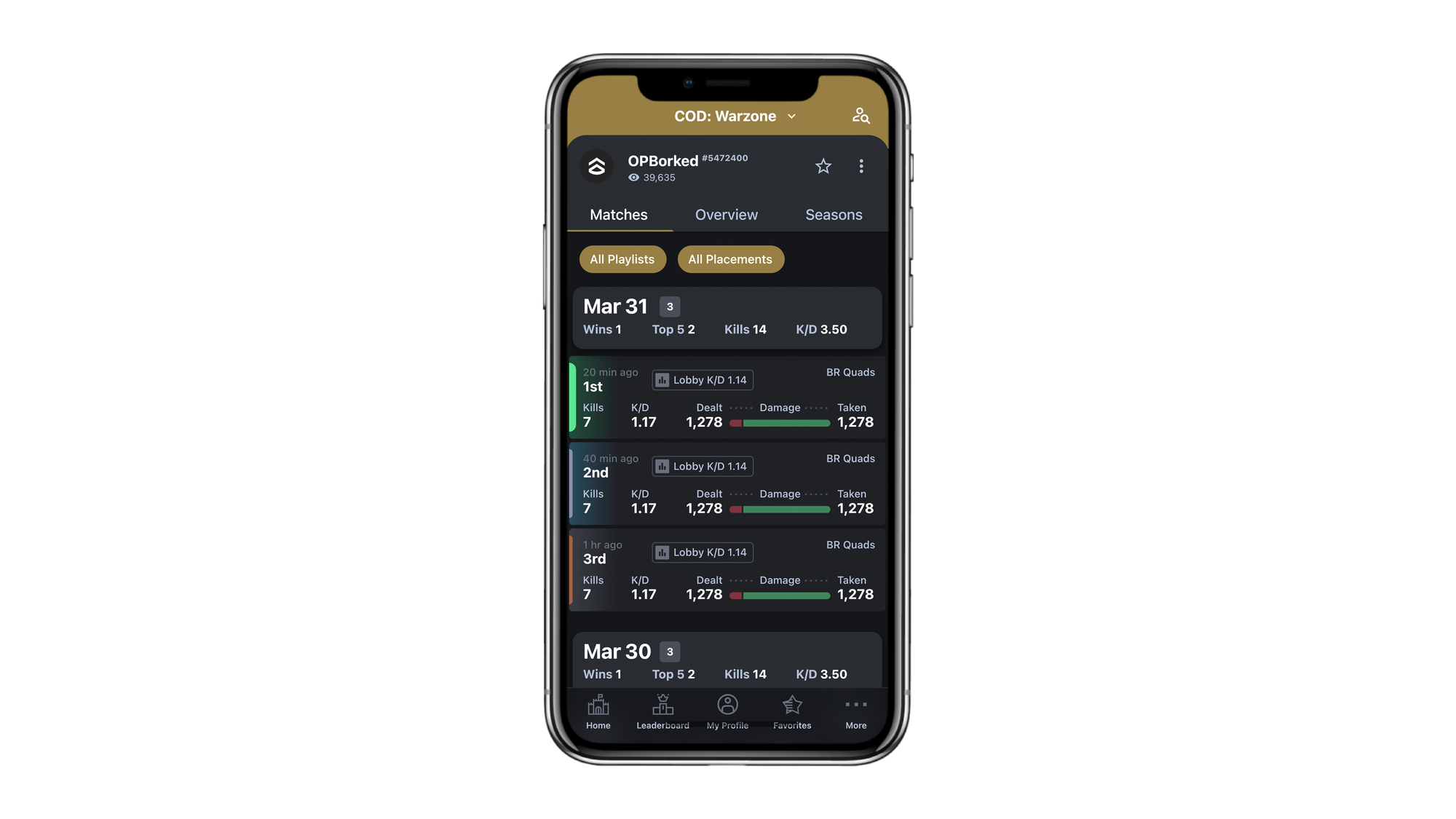 Lifetime Stats
Track your stats at a glance with the Lifetime Overview. This is where you'll find total Wins, Kills, and more for the given player.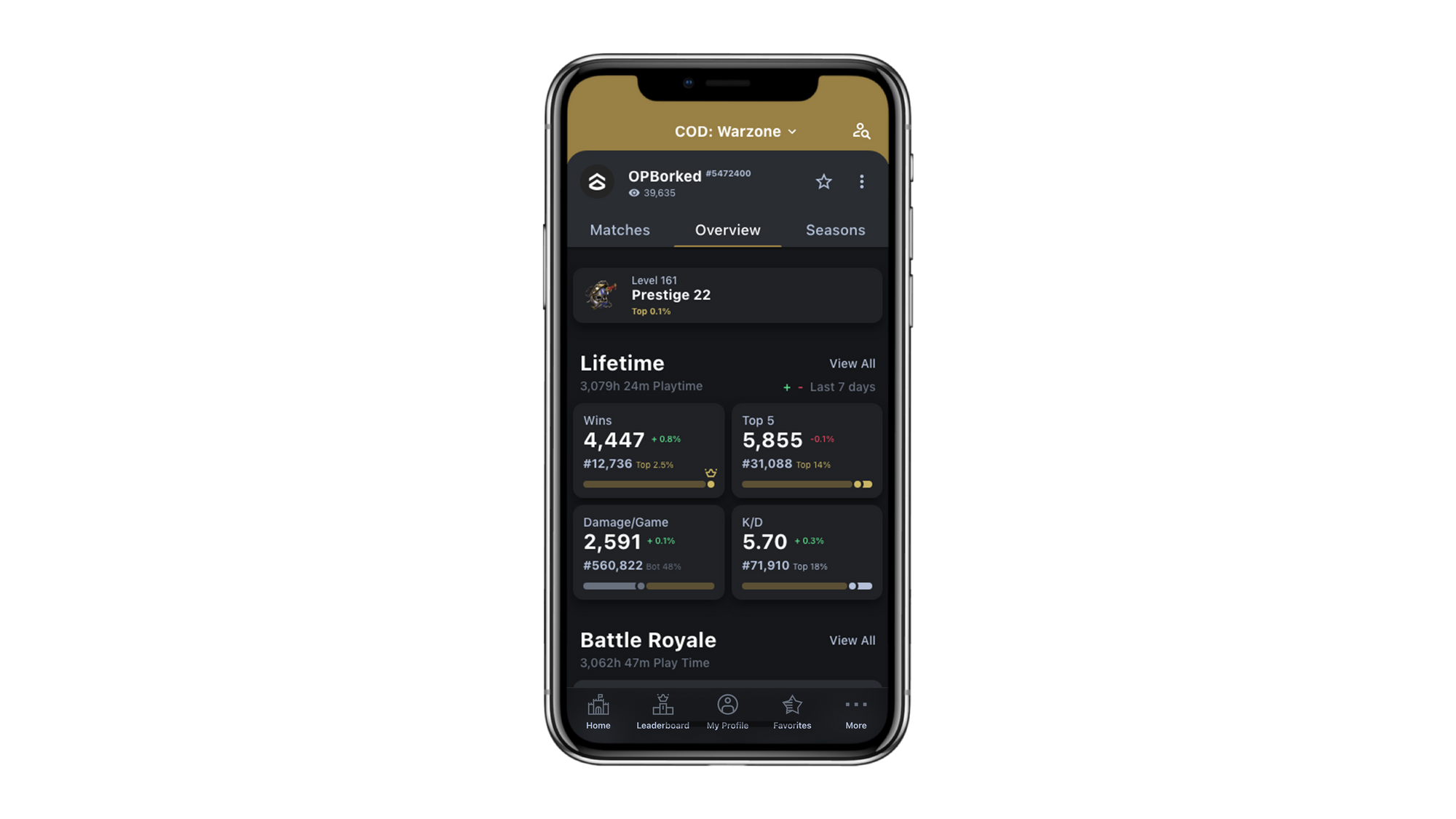 Download
The Tracker Network app is available on both the Apple App Store for iOS devices and Google Play for Android devices.
What would you like to see from us next? We've got lots in the works for both mobile and web. Stay tuned!
---
Stay tuned to @CODTracker on Twitter for full Call of Duty coverage, including the latest Warzone news.
If you're new to Call of Duty Tracker, you should know that we also offer free services such as player statistics, leaderboards, and a cosmetics database. Consider checking us out and let us know on Twitter what you'd like to see next!
Comments