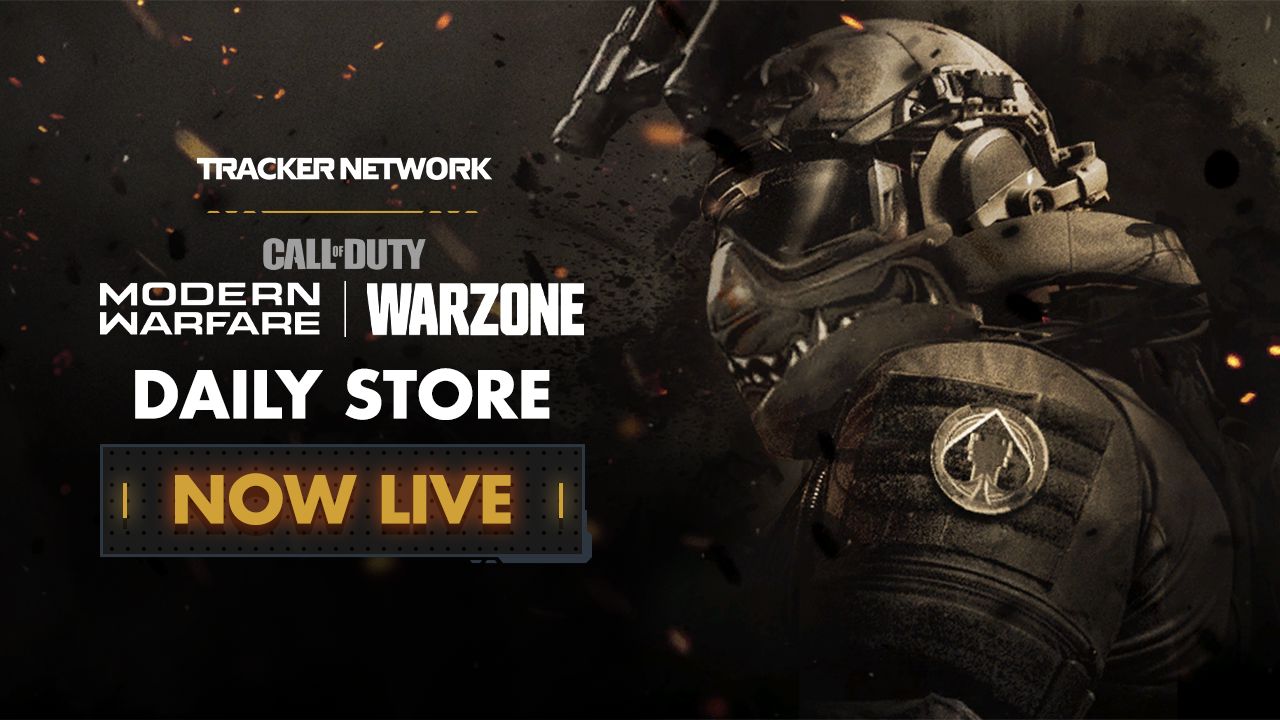 Hey everybody!
Today we're happy to share that we have an all-new feature being released - the Store.
Since launching our Database a few months ago, one of your most popular requests has been for the ability to see which Bundles are currently available in the Modern Warfare and Warzone Store; That's exactly what this is!
Store
On the new Store page, you can find the full contents of the Featured, Operators & Identity, and Blueprints categories of the Modern Warfare and Warzone Store. The details of each Bundle, such as all of the items that it includes, can be seen by simply clicking or tapping on it.
Check it out here: https://cod.tracker.gg/warzone/store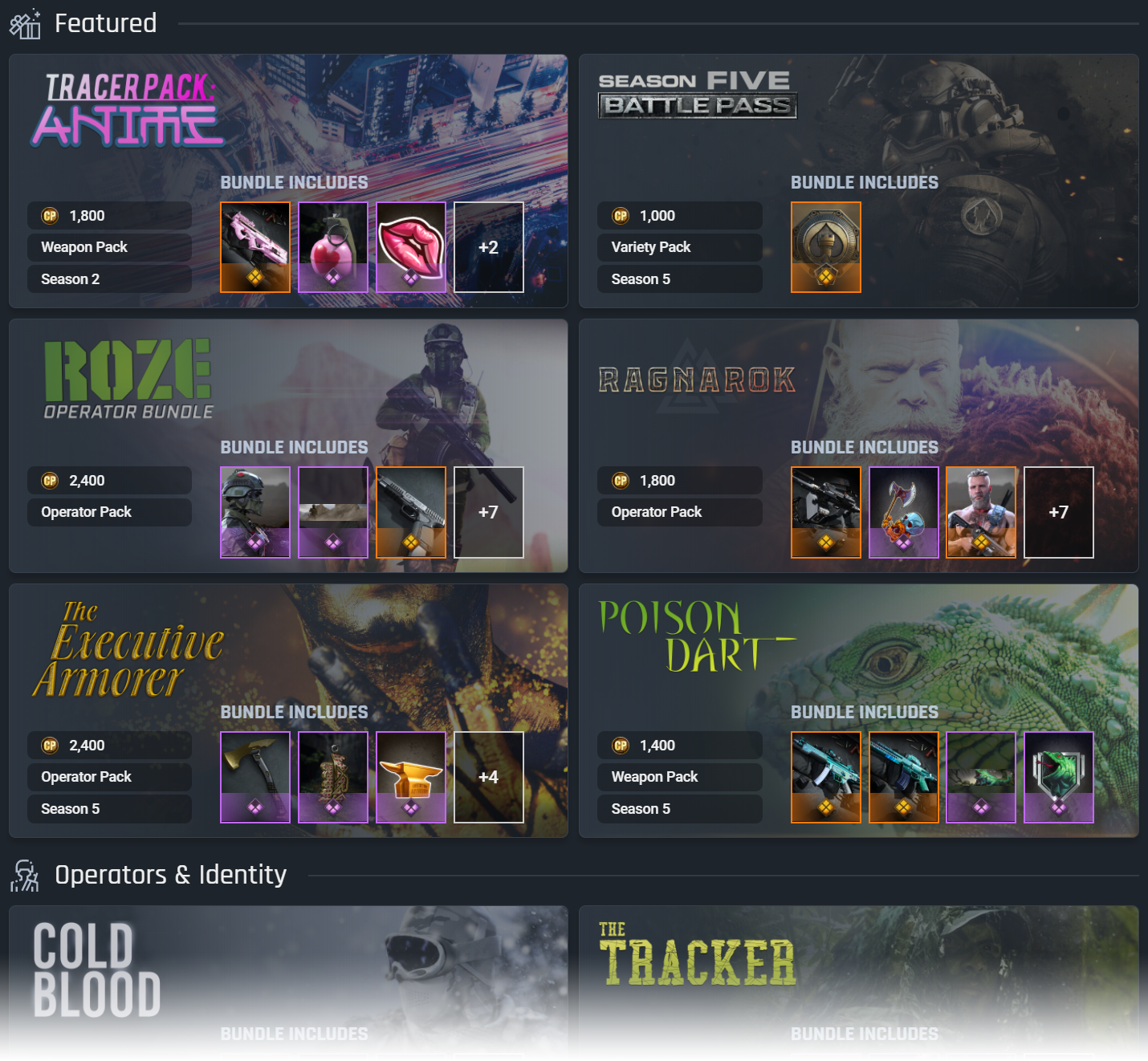 What's To Come
Ever wonder what you missed in the Store while you were out? Soon you'll be able to view the Store's history for any given day* with just a couple clicks.
We're also looking to include a Bundle's appearance history on its details page so that you can see the last time and how many times your favorite Bundle has been in the Store.
We'd love to hear your feedback on how we can improve this feature and what you'd like to see from us next, let us know!
FAQ
Q: Where is the Just For You section?
A: This section of the Store is unique to every player, this means we cannot tell you what yours contains.
Q: What time does the Store update?
A: The Store tends to update at seemingly random times and there's unfortunately no way for us to predict when it will happen. With that being said, our website (and soon, Twitter) automatically checks for updates often and will update on its own as soon as it changes in-game.
Q: Why are there more Bundles on this page than I see in my Store?
A: When you purchase a Bundle in the Store, it's replaced by another. We believe that these extra Bundles are those that will fill these slots, but we'd appreciate it if somebody could confirm this the next time they purchase one.
Q: How can I be updated when the Store changes?
A: In the coming days, we'll be launching the second phase of this feature; An automated Tweet will be posted on our @CODTracker Twitter account each time the Store changes, you can follow us over there and enable notifications if this is something you're looking for.
---
Stay tuned to @CODTracker on Twitter for full Call of Duty coverage, including the latest Modern Warfare and Warzone news. In case you're new here, we also offer Player Stats, Leaderboards, and a Cosmetics Database for the latest titles - check us out!
Comments