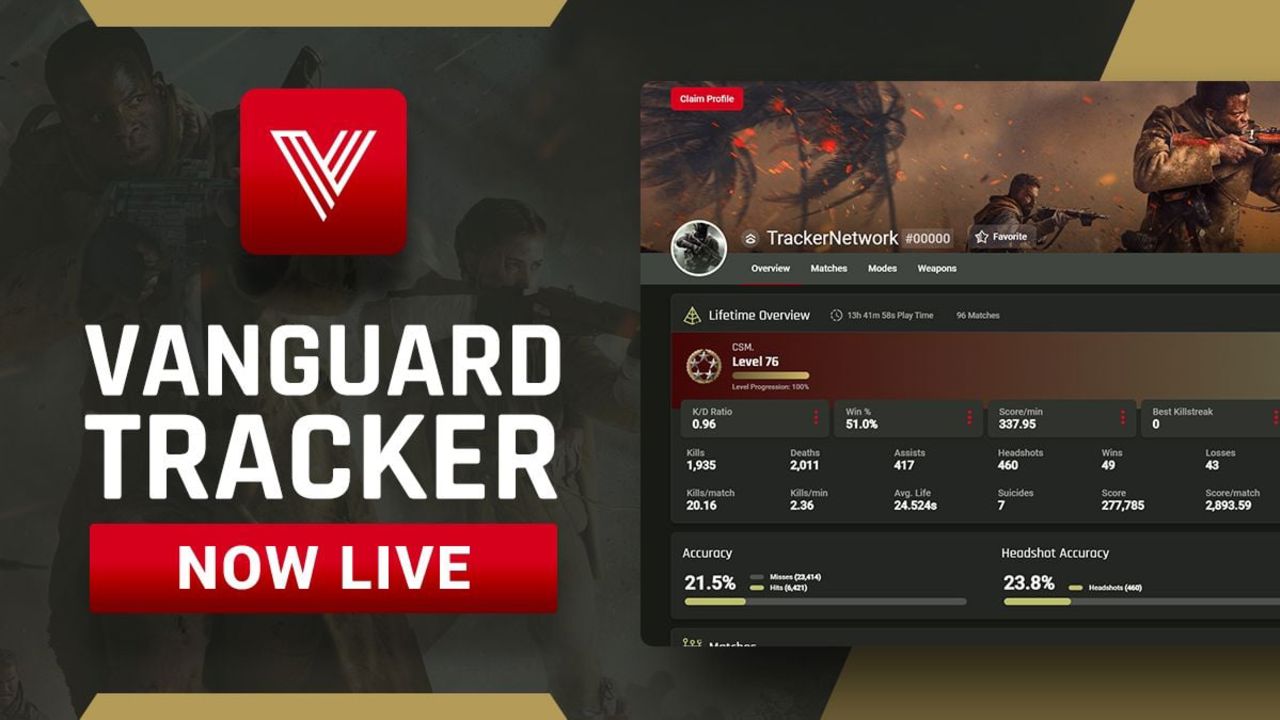 Call of Duty: Vanguard is available now on PlayStation, Xbox, and PC. Players around the world are dropping into Sledgehammer Games' latest entry in the ever-popular franchise, get ahead of the curve and track your stats!
We've released the first iteration of our Vanguard Tracker website. Here you can track your Multiplayer stats with lifetime stat breakdowns, leaderboards for individual stats and modes, as well as detailed match reports.
Vanguard Stats
Tracking your Vanguard stats is quick and easy!
In just a few steps, you'll be entered into our database and we'll fetch your stats immediately. From there, you can check back at any time to see your recent match results, leaderboard progression, and lifetime stat changes.
Go to the Vanguard Tracker website
Select your platform in the dropdown on the left
Type your username and press enter to go to your profile
Not ready to track your stats? Try this example profile to get a feel for Vanguard Tracker.
Mobile App
Just two months ago, we announced the launch of Warzone stats in our all-new Tracker Network mobile app. Today, we're excited to share that Vanguard stats are also available in the app for those of you seeking a refined, handheld experience.
You can get the Tracker Network app on the iOS App Store and Google Play Store today.
As always, we're constantly working to improve the experience across all of our websites and apps. If you have any suggestions, you can reach out to us on Twitter, Discord, and our Feedback Forums. Let us know what you want to see!
---
Stay tuned to @CODTracker on Twitter for full Call of Duty coverage, including the latest Vanguard news.
If you're new to Call of Duty Tracker, you should know that we also offer free services such as player statistics, leaderboards, and a cosmetics database. Consider checking us out and let us know on Twitter what you'd like to see next!
Comments